Versace Versense 3.4 oz EDT for woman set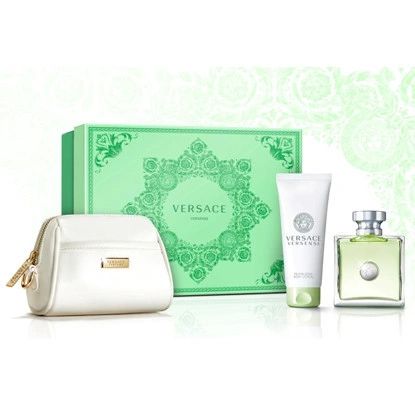 Versace Versense is a contemporary bouquet that combines Mediterranean elements into a glamorous, sensual fragrance that marks the Versace woman. A refreshing top of bergamot, green mandarin, and prickly pear opens the scent and melds into an alluring heart of sea daffodil, cardamom, and jasmine. A warm drydown of woods and musk completes the sophisticated essence.
Notes:Bergamot, Mandarin, Prickly Pear, Sea Daffodil, Cardamom, Jasmine, Cedarwood, Sandalwood, Olive Tree, Musk. Style:Modern.