Prada Candy 2.7 oz EDP for women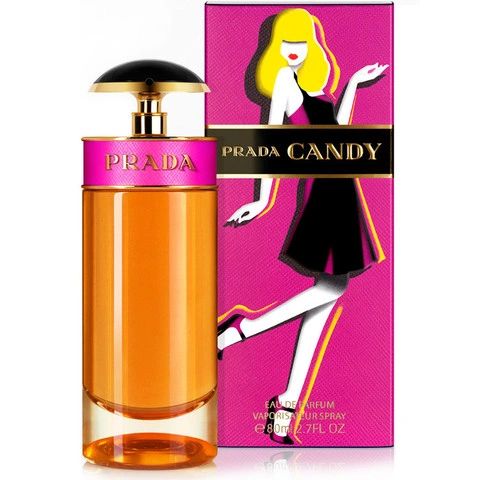 Prada Candy incarnates the new Prada woman: she's daring, sensual, full of life and implosive.The perfume is named after this seductive and joyful girl who is running wild.

Top:Seductive notes: Joyful and Carefree—Explosion of caramel
Middle: Powdery notes: Sophistication—Cocktail of musks
Base: Vanilla notes: Sensuality—Benjoin overdose

The Bottle—Miuccia Prada is standing apart from the rest and always looking for new ways to express her creativity. For her new feminine fragrance, she has created a breakthrough design which explores new forms and textures, an original re-imagining of the traditions of perfume design.