LADY GAGA Fame 3.4 oz EDP for women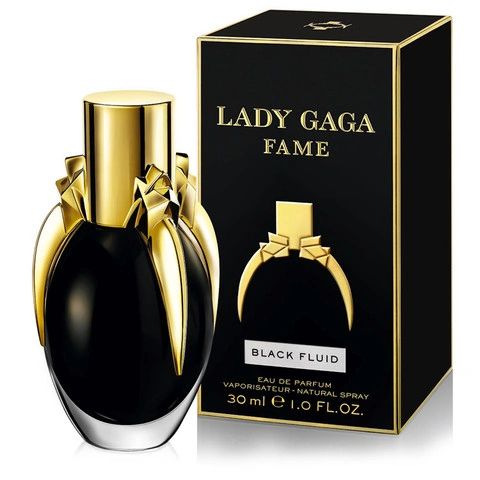 Introduced in 2012. Embrace Lady Gaga Fame, the sultry, black eau de parfum. First of its kind in fluid technology, it is black like the soul of Fame but invisible once airborne. This black fluid exudes a lustful, floral, fruity essence for fabulous little monsters.

Enriched with tears of belladonna, a black veil of incense, and pulverized apricot, this fragrance may cause illicit fits of extravagance, unrivalled rushes of adoration, and prolonged moments of ecstasy and rapture.